MBChB, PhD, FRANZCOG, CREI
Dr Derek Lok
Fertility Specialist & Microsurgeon
Dr Derk Lok is a certified advanced reproductive microsurgeon and fertility subspecialist. He has been providing a wide range of male and female fertility treatments and performing advanced reproductive surgeries since 2000 in Sydney, Adelaide and the UK.
Areas of expertise include keyhole microsurgical vasectomy reversals and laparoscopic tubal reversals.
Dr Lok seeks to provide his patients with the absolute best chance of restoring normal reproductive function through evidence-based medicine and surgery, with the ultimate goal of helping to achieve a successful pregnancy, naturally or through assisted reproductive technologies.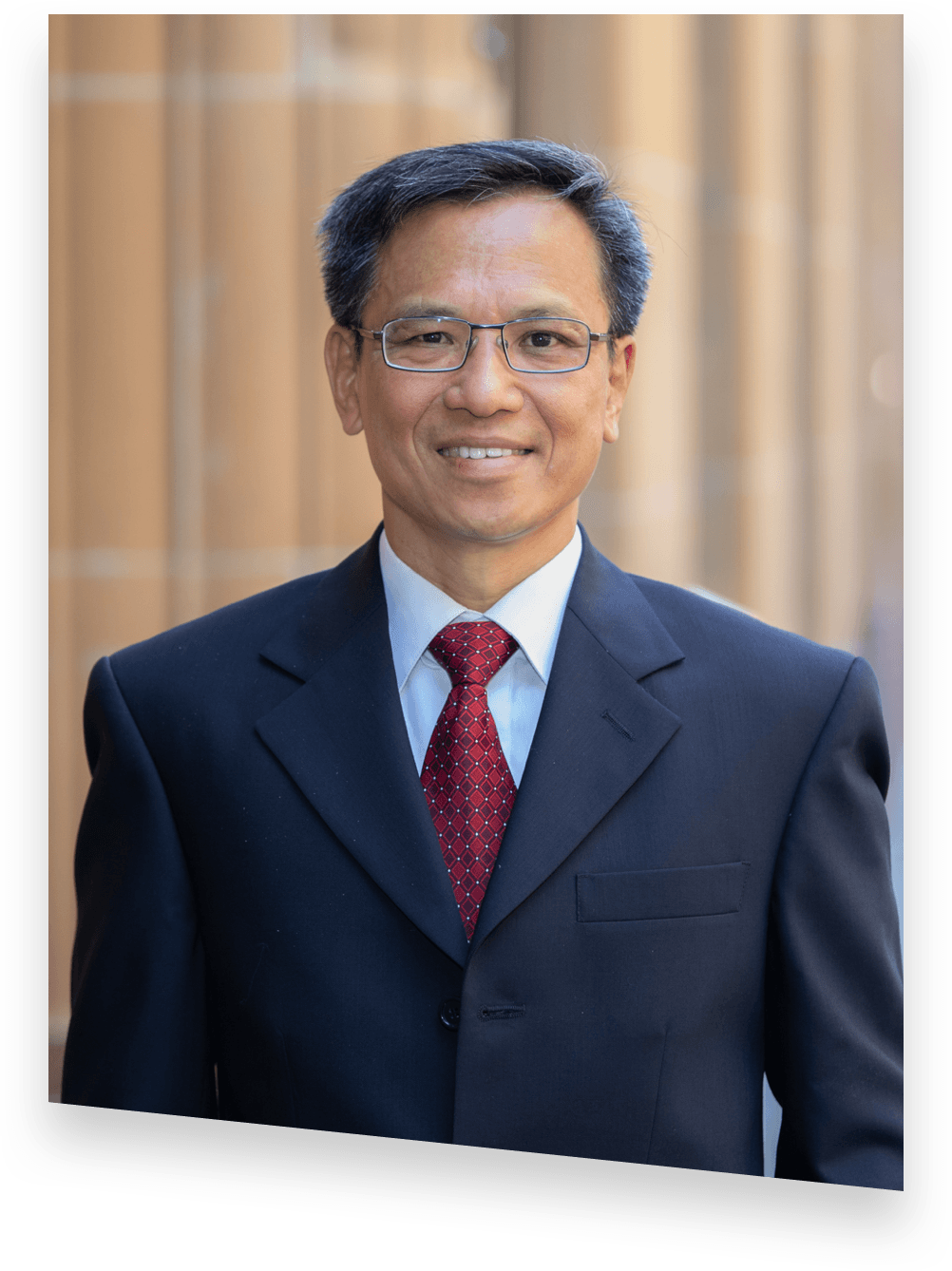 Qualifications & Training
Honour (O&G) degree in Medicine and Surgery
PhD in Feto-Maternal Medicine
Specialist in Obstetrics and Gynaecology (FRANZCOG)
Sub-speciality certified in reproductive endocrinology and infertility (CREI)
Certified advanced endoscopic surgeon (Level V-VI), AGES trainee supervisor
My training and qualifications are in reproductive medicine and microsurgery. I feel very privileged to be one of the few fully qualified fertility subspecialists and one of the exceptionally limited number of reproductive microsurgeons operating in Australia.
Derek obtained his medical degrees in Hong Kong and completed his PhD research which involved micro-surgeries at the University of Adelaide in 1994. Following this, he undertook specialist training in Sydney and Adelaide, then sub-specialist training in Reproductive Endocrinology and Infertility (REI) in Adelaide and the United Kingdom, heavily involved in advanced reproductive micro and endoscopic surgeries for both male and female. Derek was awarded Fellowship (FRANZCOG) in 2001 and a Subspecialist Certificate (CREI) in 2002.
Derek is a a consultant fertility subspecialist at the Royal Prince Alfred Hospital, Genea, Liverpool and Westmead Hospitals, offers patient treatment options through both private and public systems. Derek is a senior clinical lecturer at The University of NSW, a role which involves undergraduate teaching, specialist and sub-specialist training for advanced trainees and research.
Derek has major interests in different modalities of fertility treatments, including medical and surgical therapies to assist natural conception, IVF and embryo selection through preimplantation genetic diagnosis (PGD), recurrent miscarriage, implantation and IVF treatment failure management. Derek puts great emphasis on the identification and correction of any of the fundamental issues which may be unique to the couple leading to their reproductive or reproductive treatment failures, and offer highly individualised treatment.
Derek offers highly specialised medical and microsurgical treatments for men with fertility problems, including microsurgical vasectomy reversal through a small scrotal incision with minimal trauma and rapid recovery, sperm retrieval through micro-dissection using a high powered operative microscope to identify and selectively remove tubules within the testes that contain sperm while also minimising blood vessel damage and tissue removal. 
Derek is a certified advanced (Level VI) endoscopic surgeon, specialising in fertility related gynaecological surgeries including laparoscopic tubal reversal (same day discharge), the only or among the very few perform these regularly.
Our aim is to help a couple achieve a live birth. A successful outcome depends not only on the quality of surgery performed but also the overall assessment of the patient and the partner`s fertility status. As a certified fertility specialist with extensive assisted reproductive treatment experiences we will provide you with an unbiased opinion on the likely success rates for conception following surgeries or IVF, to assist with your decision.
Dr Lok speaks fluent Mandarin and Cantonese.
One Australia's leading Fertility Specialists and Microsurgeons
Dr Lok is among the few qualified fertility subspecialists and an exceptional limited number of reproductive microsurgeons and advanced endoscopic surgeons in the country, providing a wide range of world-leading assisted reproductive treatments and performing advanced reproductive surgeries including microsurgical vasectomy reversals and sperm retrieval, and laparoscopic tubal reversals in Adelaide, the UK and Sydney since 2000. Providing the best chances restoring anatomical normality and achieving a successful pregnancy.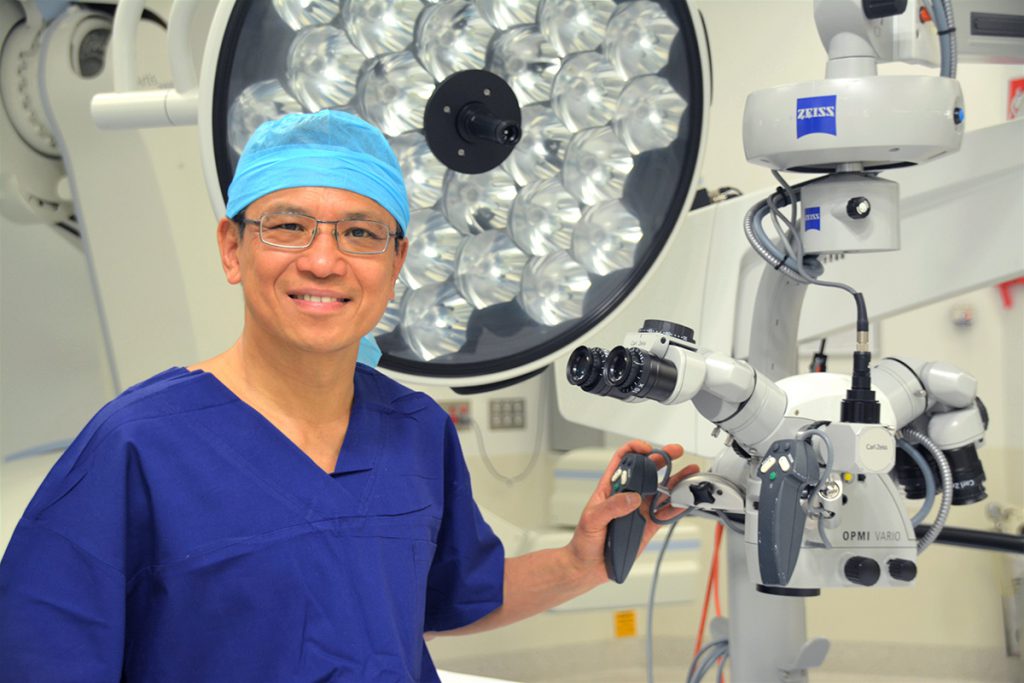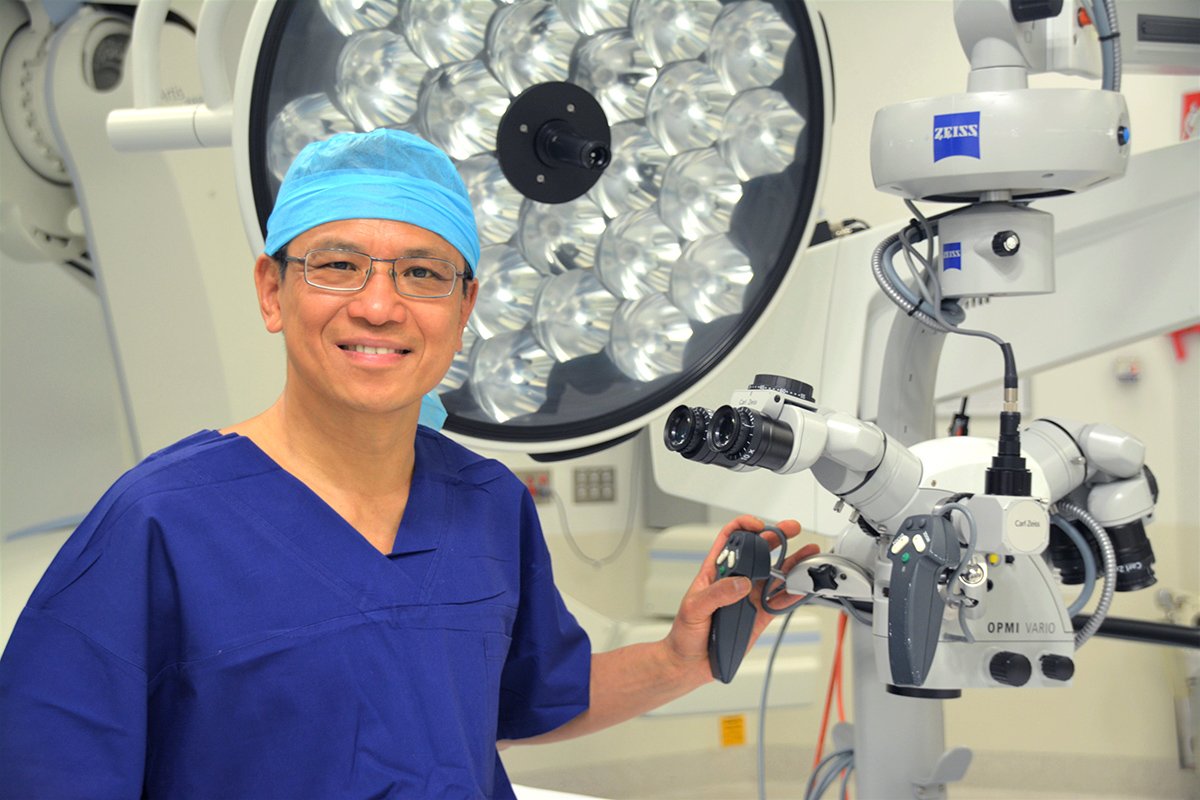 Sydney CBD
Level 2, 2 Martin Place, Sydney, NSW, 2000
Liverpool
173-175 Bigge Street, Liverpool, NSW, 2170
Burwood
28 Burwood Road, Suite 5a, Level 1, Burwood, NSW, 2134
Hurstville
Waratah Private Hospital, Level 2, 31 Dora St, Hurstville, NSW, 2220
Sydney CBD
Genea Day Surgery, Level 4, 321 Kent Street, Sydney, NSW, 2000
Inner West
Strathfield Private Hospital, Everton Road, Strathfield, NSW, 2134
Liverpool
Sydney Southwest Private Hospital, Bigge Street, Liverpool, NSW, 2170
Hurstville
Waratah Private Hospital, Level 2, 31 Dora St, Hurstville, NSW, 2220
Hurstville
Hurstville Private Hospital, 37 Gloucester Rd, Hurstville, NSW, 2220
Adelaide
St Andrew Hospital, South Terrace, Adelaide, SA, 5000